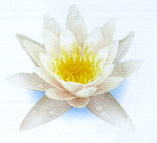 Buddhism in Basic English
If you wonder what Buddhism has to offer you, the answer is: nothing. If you think that becoming a Buddhist will bring you all sorts of goodies and fringe benefits, forget it. There's no dream prize, no paradise with vestal virgins. ... What it can help you do is cut through your confusion, your neuroses. It can help you understand yourself in the here and now and hopefully prepare the ground for a more positive future.
Article in Tricycle Magazine
Seeing people floundering like fish in small puddles, competing with one another; as I saw this, fear came into me. Wanting a haven for myself, I saw nothing that wasn't laid claim to. Seeing nothing in the end but competition, I felt discontent. And then I saw an arrow here, so very hard to see, embedded in the heart. Overcome by this arrow you run in all directions. But simply on pulling it out you don't run, you don't sink.
The Core - The Four Noble Truths
Life Hurts Sometimes - We should understand this.
Obsession is the Cause of our Hurt - We should abandon it.
Releasing Obsession Cures our Hurt - We should experience this.
We Can Do Things to Help us Release our Obsession - We should practice these things.
The Practice - The Noble Eightfold Path
Wisdom - We should seek to understand the origin of our hurt, as well as the things we can do to eliminate it.

Right View - We should see and understand reality as it actually is. Specifically, we should recognize the Four Noble Truths and the Three Seals.
Right Intention - We should have a commitment to the discipline of practice, realizing that spiritual development first requires an investment from ourselves.

Virtue - We should hurt neither others nor ourselves.

Right Speech - We should say only those things which are true and beneficial, always bearing in mind our timing and audience.
Right Action - We should act in a manner consistent with loving-kindness and in accordance with the Five Precepts and the Three Pure Precepts.
Right Livelihood - We should make a living through honest and good means, not by deceit, theft or injury.

Meditation - We should meditate and be observant, living in the present moment, so that we can be happy in life.

Right Effort - We should put our Right Intention into action on the meditation seat, never letting our practice become a secondary matter, for "life and death are of supreme importance."
Right Mindfulness - We should be mindful, aware of the present moment and all that is around us, seen and unseen. We should be alert and bright, not dull and slow.
Right Meditation - We should meditate, watching our thoughts come and go like clouds in the sky; clinging neither nor there, not focusing on any thing nor pushing any thing away, but simply being, now, in this present moment.
The Precepts
There are a number of precept formulations throughout Buddhism, but they point to the same ideal. Here are two common formulations.

The Five Precepts

I undertake the precept to refrain from harming living beings.
I undertake the precept to refrain from taking things that are not given.
I undertake the precept to refrain from sexual misconduct.
I undertake the precept to refrain from false or harmful speech.
I undertake the precept to refrain from intoxication which leads to carelessness.

A beautiful rendition of the Five Precepts by Thich Nhat Hanh


The Three Pure Precepts

Cease from evil.
Do good.
Do good for others.
The Three Seals
All of the Buddha's teaching is in line with the three seals, which themselves represent the core doctrine of reality beyond the Four Noble Truths.
Impermanence - "Everything which is subject to origination is all subject to cessation." There is nothing (besides that which is Eternal) which will last forever. There is no relationship, no possesion, no feeling; nothing neither good nor bad nor neutral that will last forever. It will all pass away and change.


Non-soul - Nothing in this world has an ultimate "self" apart from the rest of reality. People consists of the five aggregates (body, feelings, perceptions, memories and consciousness) just as a table is itself nothing but wood, nails and polish. All things can be broken down into components, and these components are all interdependent on others. Thus, at the ultimate level, there is no self or other; and there is no permanent thing which can be identified as "me".


Enlightenment - All things, including ourselves, already have the true nature of enlightenment. There is nothing in this world which cannot be used as part of our raft towards enlightenment.
Daily Practice
Meditation - Meditation is the central part of all Buddhist practice. There are many books written on this subject, but actually it is quite simple. Simply sit in a comfortable, quiet place in a good posture. Breath naturally through your nose, and cultivate awareness of your breath travelling in and out. As other thoughts arise, simply let them pass without pushing them away. Cling to nothing, but be everywhere. During meditation, we should set aside our judgements of self and others, and merely be brightly present in the current moment. The highest meditation is to be aware of everything while focusing on nothing -- neither thinking nor non-thinking. This is not being dull or asleep (as these lack awareness) nor is it actively processing (as this brings internal dialogue which distracts us from the present moment).

In times of particular turbulence, it may be difficult for the mind to quiet down. In those cases, a number of focused meditations exist. The simpliest is to count the breath, one to ten, then start again. Once the mind has calmed, the counted may be discontinued and pure meditation resumed. In times of emotional turmoil, metta or tonglen meditation can be helpful. Metta meditation focuses on developing peace and loving-kindness for first ourselves and then for others. Starting first with yourself and working outward in people you know, consider all the positive things you know about that person, and think of them in their happiest condition. Genuinely wish for their happiness and welfare. Tonglen meditation more generally involves the transformation of negative feelings and conditions into positive ones. Imagine all the troubles you are working with as a cloud of negativity. With each breath, breathe in a small amount of this cloud and transform it into radiant light, which you then exhale back out. You can thus transform the entire mass of negativity.

More on Meditation - Metta - Tonglen


Generosity - We should be generous to those we meet, thus expressing loving kindness, cleansing both our mind and theirs. Thus both the giver and receiver taste enlightenment. This generosity comes both in the physical form (being generous with possessions) as well as the mental form (avoiding aversion or clinging).


Mindfulness - We should be aware and in the present, not distracted. Whenever we do anything, we should do it completely, focused only on that and living in that moment. This is working meditation, living meditation, meditation taken from the seat and into daily life.


Bowing - Many Buddhists include bowing as a part of their regular practice. The point of bowing is not to debase oneself, but to show openness and humility. In some traditions, 108 bows are performed.
The Ultimate Goal
Nirvana carries an air of mystery (or heavy metal music) in the west. The word is not usually translated because any English rendition would be only partial. In fact, no word is sufficient. Nirvana, the ultimate end of all suffering and connection to the Eternal is beyond any attributes. It can never be said what Nirvana is, only that whatever idea someone has of it is certainly incomplete. Nirvana is the realm of liberation, of non-suffering, of the Eternal, the Unborn, the Creator. Nirvana is not something we can attain (indeed, it is not a "thing" at all); rather it is something already within us that merely must be uncovered and seen.

Through practice and meditation we can touch and reside in various aspects of Nirvana. These aspects are often anthropomorphized (made into human likeness) in order to make them more palpable. Called Bodhisattvas, these mythical individuals provide a focus for practice and being enlightenment. Whenever we act in the way of a Bodhisattva, we are in fact being that Bodhisattva. Here are some of the more commonly seen Bodhisattvas:
Avalokiteshvara - The Bodhisattva of Compassion. The most common Bodhisattva, she represents taking on the hurts of others in order to bring all beings to enlightenment.

The Legend of Avalokiteshvara - She began as the daughter of a king who prepared an arranged marriage to a powerful but cruel man. She begged to be allowed to become a nun instead, and he allowed it, although he was strongly opposed. To encourage her to leave the temple, he arranged that the monks would assign her the most humiliating, difficult and menial tasks possible. In this way she was forced to work day and night, even during the sleeping periods, in order to finish her work. However, even through this she never faltered in loving-kindness or hard work. So great was her dedication that even the animals began to assist her with her labor. Her father, the king, was so enraged by this that he lit the temple on fire all around, with the intent to burn it to the ground. However, she extinguished the flames with her bare hands and suffered no burns whatsoever. Her father was now gripped by fear, and ordered her executed. The executioner was moved by her purity and broke the sword rather than put her to death. Later, her father fell ill and she cut off her own arm to create the medicine which brought him back to health. At this he was greatly moved and had a statue constructed in her honor. At her death, she became a Bodhisattva named Avalokiteshvara, "Regarder of the Cries of the World".

Manjusri - The Bodhisattva of Wisdom. Often shown riding the beast of self, Manjusri represents bringing discernment and self control to a situation.


Kshitigarbha - The Bodhisattva of Protection and Benevolence. Kshitigarbha represents protecting those weak or in need of assistance, especially animals, children, pregnant women and travelers. Kshitigarbha is also the Bodhisattva of Hell, who comes to beings deep in pain and bondage to show them how to break free of their chains.


Achalanatha - The Bodhisattva of Steadfastness. Achalanatha represents the resolve to accept our suffering and maintain practice even while surrounded by suffering on all sides. He is often shown admist flames carrying a sword to cut away delusion.


Samantabhadra - The Bodhisattva of Virtue. Samantabhadra is often shown riding a six-tusked elephant. The tusks represent the six facets of perfection: Charity, Morality, Patience, Energy, Meditation, and Wisdom.
Scriptures
The canon of Buddhism is large and ever-growing. The scriptures are important as guides for practice and realization; empty knowledge of them is of little value. It is a particular trap for logic-minded westerners to get caught up in studying Scripture and never get around to applying it. Scripture exists only to assist you; if you do not apply it, it cannot help.

Two basic kinds of Scriptures exist: inner and outer. Inner Scriptures are written from the point of view of Meditation and Enlightenment; thus, they can be very difficult to understand for the beginner. Outer Scriptures are written at a more concrete and down to Earth level. The early Pali Scriptures tend to be Outer Scriptures. The later Mahayana Scriptures tend to be inner Scriptures. They seem much more mystical since they operate from the point of view of ultimate non-self reality which can be truly understood only through meditation.


Outer Scriptures
Inner Scriptures
There are many other things which may be said or done, but all words are merely "fingers pointing to the moon". The words do not matter, only that which they point to, the Eternal, Unborn, Enlightenment itself.
---
If you would like to talk to someone about Buddhism, send e-mail or find a local center.
Copyright (c) 2011 Steven Kollmansberger